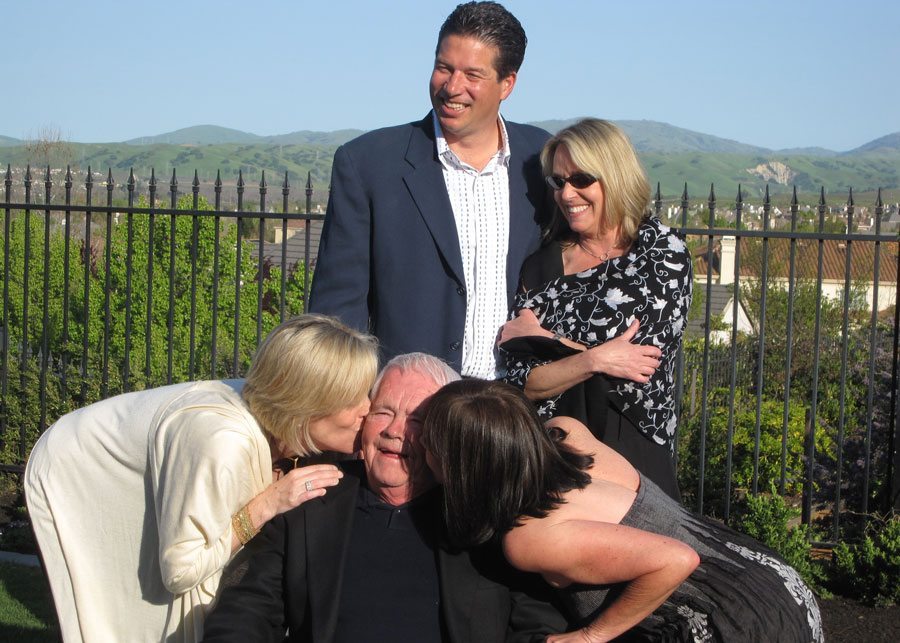 Most of us think of end-of-life care just for the patient. This story reminds us that the care and planning is for the entire family.
My mom was one of those down-to-earth, farmer women from Arizona. She was pragmatic and feisty, yet possessed a very special kind of optimism and hope. She believed in solutions, even little miracles, and her life experiences supported those beliefs. She had a charming, private way of finding inspiration. It may have eluded us at times, but this trait kept her going. She worked in the nursing profession so when it came to health care, she had a pretty good idea of what she wanted, what would be right for her. Her brain cancer diagnosis came way too early in life, she was only 60.
As a family we hadn't planned much in advance, we dealt with other family illnesses but not mom. No one could imagine that. I remember the intake meeting. It's funny how the small nuances stick in your mind. She was fiddling with her wedding ring and I could tell she was nervous and that she knew the prognosis was not good. My dad, a strong-willed man, was just not good talking about plans. He was difficult and resistant. But the hospice team was really patient and understood. In the course of her care, partly because of the person she was – people came often and wanted to help – and partly because of our really great hospice team, we were all surrounded with support. In the 11 months that followed, my mom had a true team approach to care and ensuring her comfort. As her condition deteriorated and her brain couldn't process information any longer, we had to make medical decisions for her, but we could because we talked about it when she was diagnosed.
When my dad began to experience major health issues, we thought about it differently. We got a copy of the Five Wishes and filled it out. That tool asked questions we'd not even thought about and it really gave him a chance to say what he wanted. The man who was so resistant when my mom was dying was different now, willing to talk, to plan, to speak up for what he wanted, and to share that with us. We talked about some options for aggressive interventions and what that might do to him. We did his POLST and updated it as needed. He was on Palliative Care, but then it was just getting started and didn't include the team support as it does now.   His time on hospice care was really brief, but his care was outlined the way he wanted it to be.
"Give life to your memories and give others the gift of being able to honor your wishes."
Both these losses have changed me and how I look ahead. I've got a lot of plans outlined. I know my personal and family health history that will be part of my life. I've talked at length with my doctor and husband about what care I want and what measures I don't want. I was amazed at the choices my doctor could present and the decisions we made together. That is the key… getting information, sorting out the choices, talking with the people you love and trust, and then making plans together. Are the conversations hard? Oh yes. Is there something comforting about knowing you've come to an understanding? Yes indeed. I guess it's that combination of my pragmatic mother who possessed that unmistakable sense of hope and the tough, get-it-done dad that blend together in me so I could have the conversations. It's finding balance, having the heart to plan, the honesty to share your beliefs, and the courage to decide what will be right for you.
To everyone that reads this… Find time, sit together, and be sure to bring along your sense of humor and favorite family stories. Give life to your memories and give others the gift of being able to honor your wishes.
Click here to start your planning.
You can watch Barrie Fiske tell her story below.