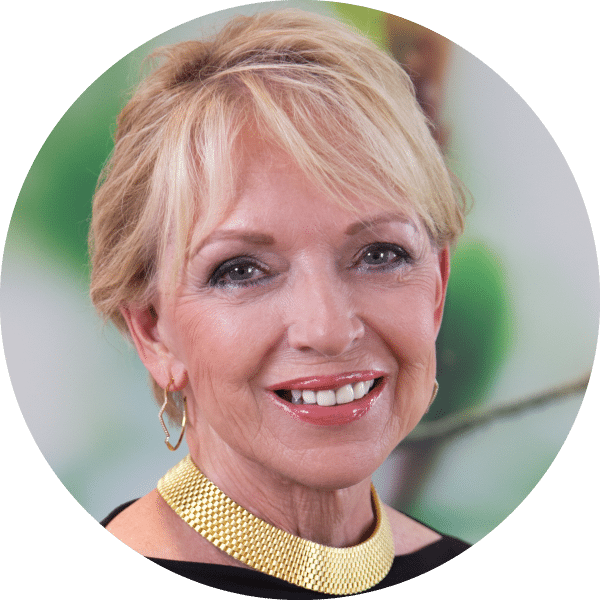 Nanci Markey, Past-Chair
Nanci Markey was born in Columbus Ohio. She attended Ohio State University and business classes at UCLA after relocating to California.  Nanci had a 30-year career in high-end retail which began when as a high school senior she was selected for a work study program at a local department store.  Starting as a department manager, she moved into managing special events, becoming the buyer, and finally directing the company's Human Resources division. She was Assistant Store Manager Operations with J.W. Robinsons and the General Manager for I. Magnin in Pasadena and Bonwit Teller in Beverly Hills.
While living in Cleveland, Ohio in the early nineties Ms. Markey was active with the Cleveland Orchestra, MOCA Cleveland, the Hospice of the Western Reserve and serving as a Board Member of Cleveland Town Hall as well as involvement in many golf organizations. Since her move to the Monterey Peninsula she served two terms on the Board of Directors at the Monterey Peninsula Country Club as well as chairing the Membership Committee for eight years.  She currently serves as President of the Morse Foundation.  In 2008 the HG Foundation recognized Nanci for her fundraising excellence at the National Philanthropy Day; this was her second recognition the other from the Monterey Museum of Art in 2006.  She has also served on multiple task forces for each organization with which she is affiliated.
Ms Markey now lives in Pebble Beach and has two grown daughters and one granddaughter.
"My interest in hospice, like many others, started with personal experience. In the late 1980s my dear mother was in hospice in Southern California. I didn't know much about hospice at the time but the care she was given will never be forgotten. Years later while living in Cleveland I began to volunteer 'sitting' with patents during their final days. I have treasured memories of those with whom I was able to spend time and was inspired to help the Hospice organization in Cleveland with events and fund raising. When my husband was diagnosed with brain cancer in 2005 we both benefitted – Bob loved the care he received from our wonderful Hospice team and I was so grateful for the respite and counseling I received. When I was approached to serve on the Hospice Giving Foundation Board I just wanted to know how soon I could start. The work of Hospice Giving Foundation constantly amazes me. Our grants process and fund raising efforts ensure that our friends and neighbors right here in Monterey County can receive the care that preserves their dignity and allows them to be surrounded by the people who love them at the close of their life."