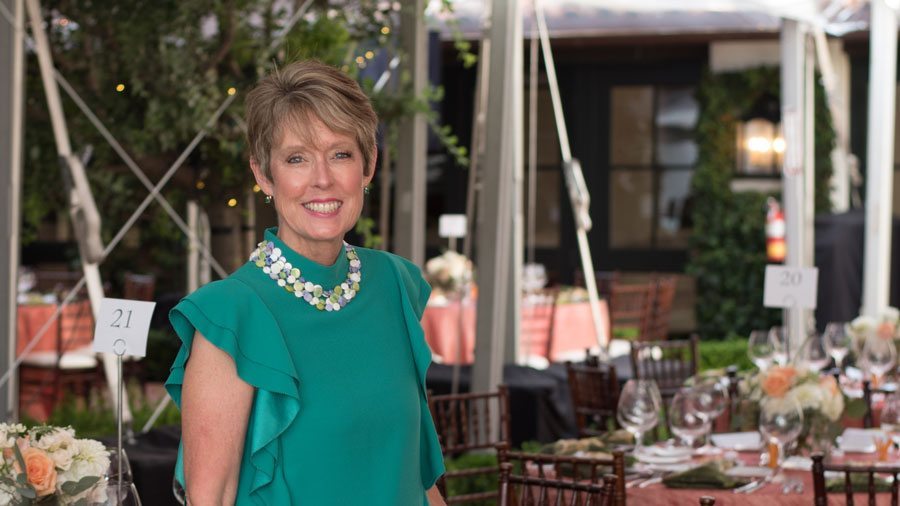 Dear Friends,
July 2017 marks the 20th Anniversary of Hospice Giving Foundation; making this a good time to reflect on this Foundation's history. Over 20 years ago the leaders of a small, local hospice provider had a vision to broaden its reach into end of life care and create a foundation exclusively devoted to funding end of life care and services in our community. The establishment of this independent entity, now known as Hospice Giving Foundation, was visionary and bold.
The leaders believed that by raising funds and awarding grants to many different agencies there could be more services available and families would have greater access to compassionate and dignified care at end of life. If you visit our Grants page, you'll learn about the $25million we have funded to many organizations over 20 years to help our community be prepared for the ever-changing end-of -life care landscape.
The 'ordinary' job of this Foundation has made 'extraordinary' by the people involved. We share tremendous gratitude for those who chartered this Foundation's successful course, including the founding board members, and all those who followed in their footsteps.
We are proud that we are unique: the only Foundation in CA or near as we know in the country, exclusively dedicated to funding and supporting end of life care. And while very proud of our local impact over 20 years, in many ways we feel like we're just getting warmed up. That uniqueness comes with responsibility. We must continue to raise the bar by understanding our community and supporting services that are not just broad in nature, but broad reaching. Our task is to be informed, listen to input, and respond to emerging trends, needs, and issues with impactful strategies.
In twenty years, as the system of care has changed, Hospice Giving Foundation has grown, and its scope has expanded. End of life care once only thought of as hospice, now includes palliative care, broader psychosocial as well as practical support for families, grief care, and care for children at end of life. Our board and staff felt it was time to reflect that in our logo to encourage people to think more openly about our Foundation. We thought about what HG could mean.
Health and Guidance
Human kindness and Gentleness
Help and Generosity
Heart and Gratitude
Honoring as we say Goodbye
But, for the patients whose pain is managed and wishes honored, as well as for the families who have kind and loving support, the words that come to mind are hope and grace.
Thank you all for honoring Hospice Giving Foundation with your help and guidance, your generosity and heartfelt commitment, and for 20 years of helping us bring hope and grace to families throughout our community.
Sincerely,
Siobhan Greene
President/CEO